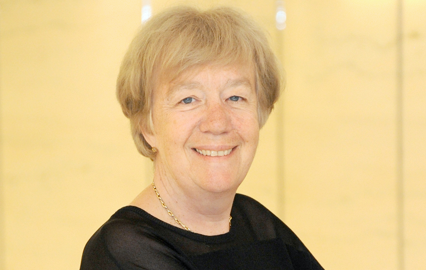 Catherine Larue
CEO, Luxembourg Institute of Health (Luxembourg)
---
Dr Catherine Larue became CEO of the Luxembourg Institute of Health (LIH) in January 1st, 2016.
Since 2012, Dr Catherine Larue has successfully held the position of CEO of IBBL, where she focused on business strategy and development of new personalized medicine initiatives. She is playing an active role in key health projects in Luxembourg, and is member of the "Platform Cancer" to implement the First Luxembourg Plan Cancer 2014-2018.
Dr Catherine Larue began her career as group leader at Sanofi, Montpellier, France, in the cardiovascular Research and Development (R&D) department. She then joined Sanofi Diagnostics Pasteur Inc., Minnesota, US, where she led the immunology department for three years, focusing on assay development and instrumentation. After that, she returned to Paris, France, as a Director of R&D for Sanofi, and then spent eleven years within the Bio-Rad group, where she held various management positions, ranging from an R&D department to the management of a Business Unit. She participated in the discovery of several innovative biomarkers and in the market launch of dozens of diagnostic products.
Before joining IBBL, Dr Catherine Larue was the Executive Vice-President, Biomarkers at GENFIT in Lille (France), a biopharmaceutical company at the forefront of drug discovery and development, focusing on the early diagnosis and preventive treatment of cardiometabolic and associated disorders. Her main expertise lies in the cardiovascular and diabetes areas. Since 2006, she has served as expert evaluator for the European Commission's research programmes, including FP7, IMI and Horizon 2020.
Dr Catherine Larue is an author of 85 publications and filed 13 patents. She also served in standardisation committees at the American Association for Clinical Chemistry (AACC) and the International Federation for Clinical Chemistry and Laboratory Medicine (IFCC). She holds a Ph.D. in Experimental Biology (Rouen University), a University degree in Clinical Cancer Biology (Paris VI University), and an Executive MBA (St. John's University, New York).
She was elected "Science, Technology & Research most inspiring woman of the year in Luxembourg" in 2014.