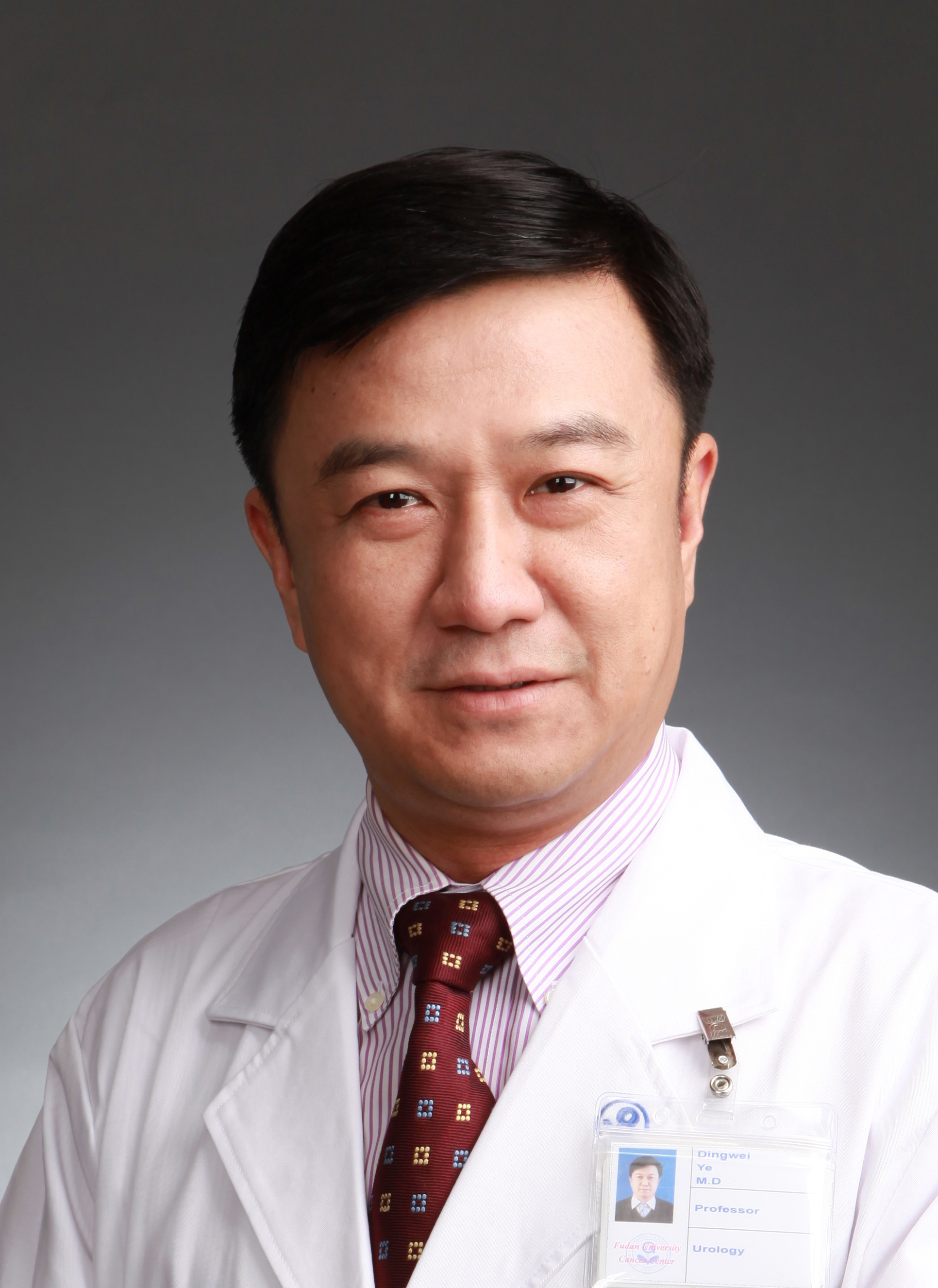 Ding-Wei Ye
Vice President International Affairs & Professor, Chairman of Department of Urology, Fudan University Shanghai Cancer Center (China)
---
Professor Ding-wei Ye is Professor and Chairman of the Department of Urology, VP of the Fudan University Cancer Center. In addition, he is also Director of the Multidisciplinary Team Approach for Genitourologic Malignancies at the same Center.
Early in his career, Professor Ye pursued research in Shanghai, where he consolidated his interest in oncogenes and tumor suppressor genes. He then spent 2 years as a visiting scientist and postdoctoral fellow at MD Anderson Cancer Center, Texas, USA, before returning to Shanghai to take up a faculty position at the Department of Urology at the Shanghai Hospital, Second Military Medical University, and then his current roles at the Fudan University Cancer Center.
Professor Ye's current research interests center on the molecular mechanisms and translational research on GU malignancies. He has received continued funding support from various agencies, including the National Natural Scientific Foundation of China and the Scientific Foundation of Shanghai Committee. Professor Ye has published in various peer-reviewed journals such as Nature genetics, Oncogene, Clinical Cancer Research, BJU International and the Journal of Urology.
---
Why WIN
"Teamwork is the key."