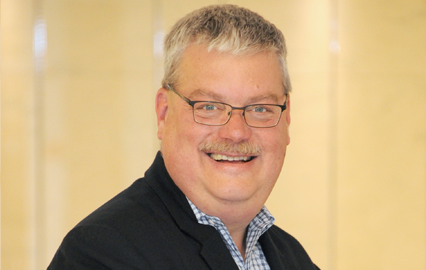 Frank Makosiej
Executive Director, Operational Strategy and Planning, Clinical Development Services, Covance, Inc.(USA)
---
Dr. Frank Makosiej leads the Strategy & Planning Oncology group at Covance Clinical Development Services in Princeton, NJ since 2011. His group is responsible for building customized, practical and evidenced-based scenarios for Partners which focus upon proactive risk identification and mitigation planning. His team leverages inputs from across Covance and Oncology Scientific Networks to enable program teams to precisely forecast and course-correct plans during study implementation. He is particularly enthralled at opportunities to collaborate with sponsor peers, at an asset level, months ahead of final planning and protocol implementation to leverage the unique capabilities of Covance, particularly in the areas of biomarker-selected patient populations or phenotypic subgroups. Dr. Makosiej brings several decades of clinical biopharmaceutical experience from global companies and a clinically-oriented insight into the planning, design, and execution of large global clinical programs. Prior to joining OS&P, Dr. Makosiej worked as the Global Operations Program Leader for Oncology at Hoffman-La Roche in Nutley, NJ for seven years. Prior to his leadership role at Roche, he started his clinical development career at Organon Pharmaceuticals and advanced through various positions of increasing responsibility from Clinical Research Scientist to Executive Director, Clinical Development over twelve-years.
Dr. Makosiej received his B.S. Degree in Pharmacy from the Arnold & Marie Schwartz College of Pharmacy of Long Island University in Brooklyn, NY and his Doctor of Pharmacy degree from St. John's University in Jamaica, New York. He completed his Clinical Pharmacy Practice Residency at The Mary Imogene Bassett Hospital in Cooperstown, NY and a post-doctoral Fellowship in Drug Development at Rutgers University and Hoffmann-La Roche.
---
Why WIN
Covance's mission - to help our clients bring the miracles of medicine to market sooner - requires us to promote and assimilate personalized cancer medicine discoveries in our work. We are confident that our participation with WIN will put us in the correct forum to advance both goals.