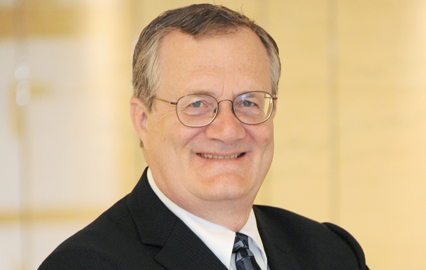 George Wilding
Vice Provost, Clinical and Interdisciplinary Research, The University of Texas, MD Anderson Cancer Center (USA)
---
George Wilding, MD graduated with an MD from the University of Masschusetts Medical School where he also trained in Internal Medicine. Previously, he had received a BS in Chemical Engineering, a BS in Biology from Tufts University and an MS in Pharmacology from Penn State University. He received training in Medical Oncology in the Medicine Branch at the NCI. He served on the faculty of the University of Wisconsin-Madison from 1988 to 2015. During this period he progressed from Assistant Professor to Professor of Medicine. His research focused in the laboratory and clinic on prostate carcinogenesis and the development of new therapies for advanced prostate cancer.
He has had continuous federal peer reviewed funding for approximately 30 years. During his time at the University of Wisconsin, he served as
the Head of Hematology/Oncology for 18 years and as Director of the Carbone Cancer Center, an NCI designated comprehensive cancer center for approximately 12 years. During his time as Director of the UWCCC he built strong relations and collaborations with academic cancer centers in China, Taiwan and South Korea. Since September 2015, Dr. Wilding has served as Vice President and Deputy Chief Academic Officer of Clinical and
Interdisciplinary Research at The University of Texas MD Anderson Cancer Center. Through his leadership position overseeing the MD Anderson clinical research activities, he is very involved in its Global Academic Program and Moon Shots Program. He has a vested interest in assuring
that MD Anderson continues a vigorous and broad international program.
Dr. Wilding is a medical oncologist with expertise in drug development, translational research and clinical trials.
---
Why WIN
"WIN provides an opportunity to develop and conduct cutting edge clinical trials guided by molecular biomarkers".