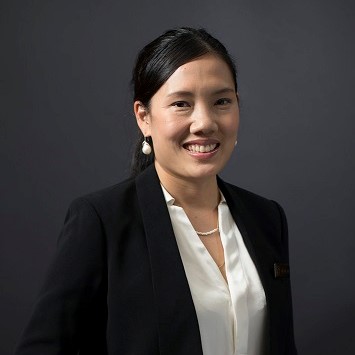 Tira Tan
Consultant, Division of Medical Oncology, National Cancer Centre Singapore (NCCS)Singapore
---
My academic training and clinical experience at the National Cancer Centre Singapore have provided me with a broad and solid foundation in medical oncology. Following the completion of my training in October 2015, I have joined the Breast team as well as the Phase 1 unit where I actively recruit and follow up on patients in several clinical trials for which I am a co-investigator. I have experience with novel, first in class, first in human compounds in addition to immuno oncology studies. I have conceptualized and written several investigator-initiated protocols. In particular my focus is on novel therapeutics and treatment strategies in triple negative breast cancer. I am currently a clinical fellow with the breast and drug development program at the Princess Margaret Cancer Centre, Toronto, Canada. With my growing practice and accumulating experience in the treatment of triple negative breast cancers, I recognise that this represents an area in need for further research and drug development. In addition, I strongly believe in improving drug efficacy, toxicity profile and an individualized approach to cancer treatment through established and well-validated companion biomarkers.
Areas of personal expertise/interest: Breast cancer & early phase clinical trials
---
Why WIN
It is an honor of mine to be a part of WIN, a consortium of like-minded, prominent leaders in the field of cancer research working collaboratively to shape the future of tomorrows standards.