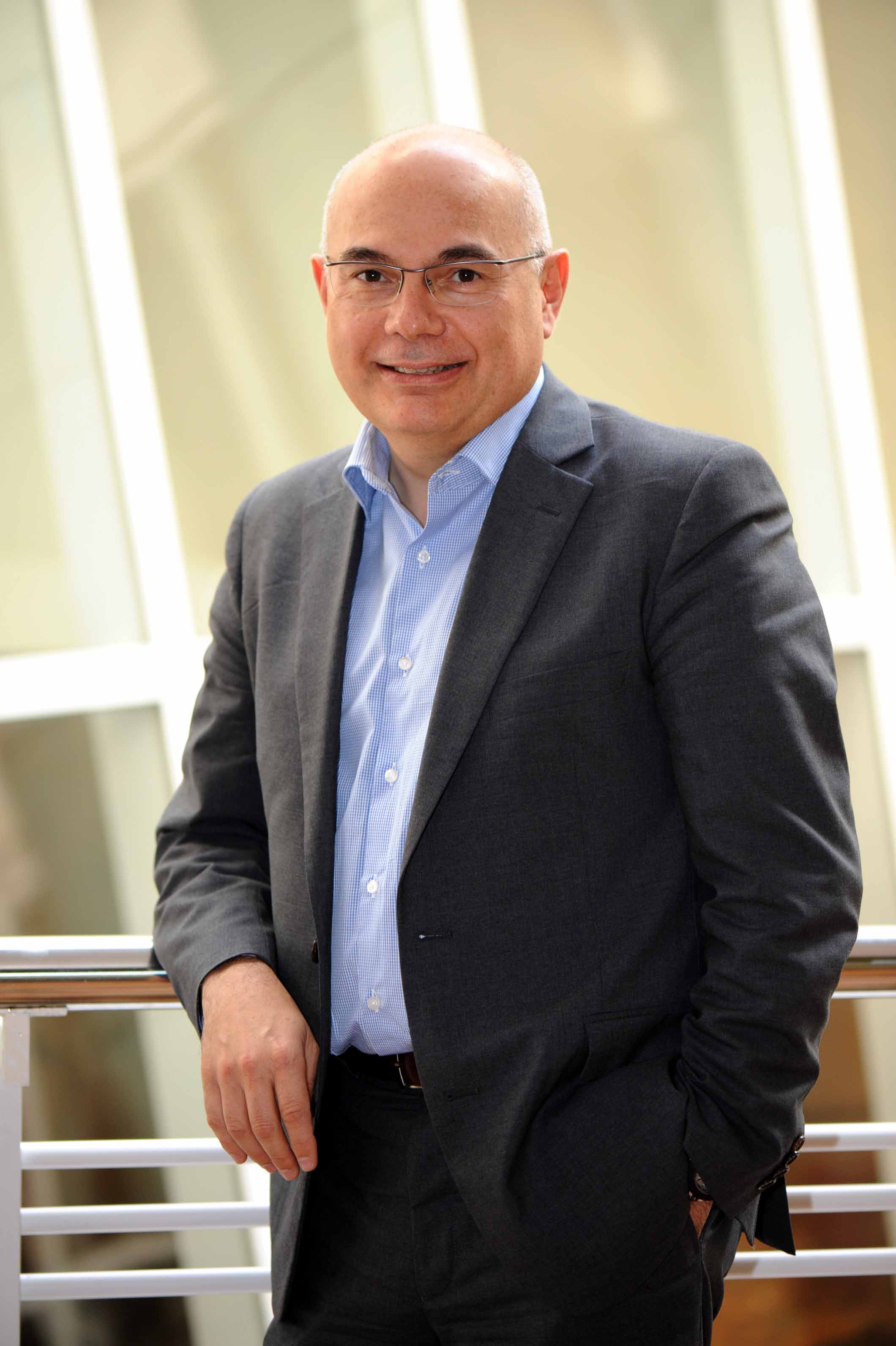 Josep Tabernero
Vice Chairman, WIN Consortium; Head, Medical Oncology Department, Vall d'Hebron University Hospital (HUVH); Director, Vall d'Hebron Institute of Oncology, VHIO (Spain)
---
Josep Tabernero holds MD and PhD degrees from the Universitat Autònoma de Barcelona, Spain. He is currently the Head of the Medical Oncology Department at the Vall d'Hebron University Hospital in Barcelona and the Director of the Vall d'Hebron Institute of Oncology. He is highly involved in translational research and pharmacodynamic phase I studies with molecular targeted therapies. He is especially devoted to phase I and II studies with pharmacodynamic endpoints with novel agents directed to the membrane receptors, such as the EGFR-family and IGF-1R, the PI3K and ERK signalling pathways, as well as downstream cytoplasmatic and intranucleous effectors including Mdm2/p53 and aurora kinase. Based on the idea that each tumor has an independent genetic identity, his own research group, Gastrointestinal & Endocrine Tumors, actively participates in the development of molecular therapies targeting specific oncoproteins, aimed at developing personalized therapies (e.g. against EGFR, HER2, BRAF, MEK, PI3K, Akt, mTOR or IGF1-R among others) for those patients displaying genetic lesions or pathway disregulation. One of group´s key goals is to identify new predictive markers of response to diverse treatments and unmask markers of primary resistance (de novo) and secondary treatment. At preclinical level, his group is involved in developing new xenograft models with explant tumors from patients ("xenopatients") in mice in order to mimic the patient's disease and study tumor development in optimized research models. It also leads a program devoted to the study of circulating biomarkers (detection and genotyping of circulating free DNA).
He is past President of the European Society for Medical Oncology (ESMO)(2018 – 2019) and an Executive Board Member. He is also member of the American Association for Cancer Research (AACR), the American Society of Clinical Oncology (ASCO), and has been appointed as member of several Educational and Scientific Committees of ESMO, ECCO, ASCO, AACR, AACR/NCI/EORTC, ASCO Gastrointestinal, and WCGIC meetings.
Dr. Tabernero is Vice-Chairman of the WIN Consortium.
---
Why WIN
At VHIO we are keen to both share our expertise as well as benefit from the experience of many others through international collaboration. We are particularly proud to be a member of the WIN consortium - a combined tour de force behind original research projects led by private and academic institutions in cross-border and multidisciplinary unison.