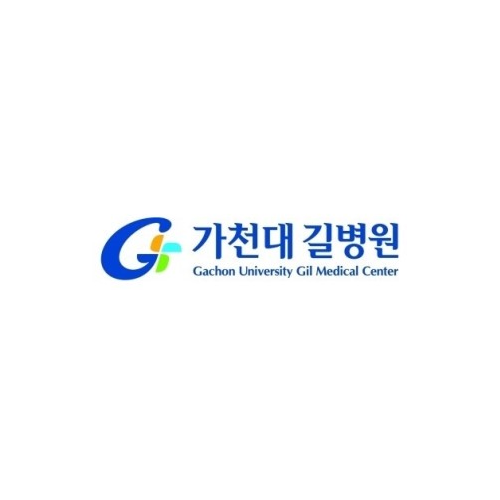 Gachon University Gil Medical Center
Academic institution
---
Gachon University Gil Hospital started as Lee Gil Ya Obstetrics at Yong-dong, Jung-gu, Incheon, in 1958, and now it has grown into Korea's leading general hosptial, equipped with five hospitals in Incheon, Kyonggi, and Gangwon, six independent specialized medical centers, and two research institutes. Celebrating the 53rd-year anniversary in 2011, Gachon University Gil Hospital endlessly endeavors to realize the truly healing art as it builds a history of challenge and accomplishment with the faith that it will provide better medical service under the mission statement of 'philanthropy, service, and patriotism' for half a century.
The main center, Gachon University Gil Hospital (Guwol-dong, Namdong-gu, Incheon) is equipped with the main building, where the Gastroenterology Center, and Cerebral and Spinal Nerves Center are located, and the independent specialized medical center such as the Cancer Center (appointed by the State), Heart Center, Dental Center, Ophthalmology and Otorhinolaryngology Center, Women Center, Emergency Treatment Center for the western area in Incheon, and Cancer Center, and it protects people's health for 365 days.
Also, as of December 2011, 245 specialists engage in medical treatment devotedly in about thirty departments. As for the affiliated hospitals, Oriental Hospital of Gachon Oriental Medicine University is located together with the main center, so it has become 'the system of collaborative practice between Western and oriental medicines.' And besides Dong Incheon Gil Hospital of Gachon University of Medicine and Science, there are Namdong Gil Hospital, Cheorwon Gil Hospital, and Yangpyeong Gil Hospital.
Namdong Gil Hospital is located inside the Namdong Industrial Complex, which is one of the large-scale industrial estates in the capital area, and as it is equipped with the industrial medical institute, it is fully equipped with the treatment system appropriate for preventing industrial disaster and treating patients, thus it settled as a worker-oriented hospital that is true to the name.
Cheorwon Gil Hospital and Yangpyeong Gil Hospital show the true aspect of a hospital that serves the local residents. These Gil hospitals located in these two places are general hospitals managed for the residents' health and medical demands, though they are respectively belonged to the rural area and contact area that are medically vulnerable.
Additionally, a medical corporation, Gil Medical Corporation is realizing love for humanity and sincerity and loyalty for the country and society in various fields with the members of Gachon Gil Foundation such as Gachon Culture Foundation, Gachon Michuhall Youth Community, Headquarters of Finding a New Life Movement, Educational Foundation Gachon Kyungwon Private Academy, and Kyungin News.