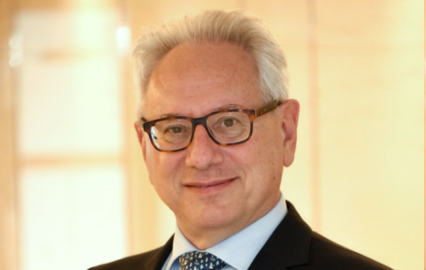 Giorgio Massimini
Vice President, External R&D, Merck Group KGaA (Germany)
---
Giorgio Massimini, Vice President, External R&D at Merck Biopharma, has dedicated most of his career to oncology clinical development. His involvement in oncology drug development started in 1987 in Roche Italy where as a Clinical Research Physician he was responsible for clinical trials of Roferon-A, Interleukin 2, and G-CSF, leading to international marketing approvals for Roferon-A. He then joined in 1990 the Oncology Clinical Research Department, Roche International Clinical Research Center in Strasbourg, France, where he was responsible for a number of global clinical trials with Roferon-A, 13-cis and 9-cis retinoic acid and novel interferon formulations. While at the Center, he participated in/led successful regulatory submissions for Roferon-A in non-Hodgkin lymphomas, renal cell carcinoma, and malignant melanoma.
In 1996, he joined Pharmacia & Upjohn Italy as Clinical Program Director, Medical Oncology, leading the global clinical development of exemestane (Aromasin) to worldwide approval, the ex-US development of sunitinib (Sutent) and other tyrosine kinase inhibitors.
In 2004, he joined Novartis Switzerland, as Group Leader, leading different projects including Glivec, Tasigna, Exjade, PKC412 and Femara, participating in/leading several international and worldwide filings for Exjade and Glivec. He joined Roche Basel in March 2007 as Therapeutic Area Expert responsible for Avastin and Xeloda, later MabThera, contributing to their development and filings.
In 2010, he joined MerckSerono International S.A., Geneva, as Sr. Medical Director and Team Leader for the TKI programs in Global Early Development Unit Oncology, and in 2013, he moved to Darmstadt as VP Early Clinical Development Oncology. He contributed to the development of MEK inhibitors, c-Met inhibitors, DNA repair inhibitors, monoclonal antibodies and other tyrosine kinase inhibitors in the Merck Biopharma pipeline.
He is a member of several professional societies, including AACR, ASCO, ESMO, and ASH, and authored over 60 papers or abstracts and seven patents.