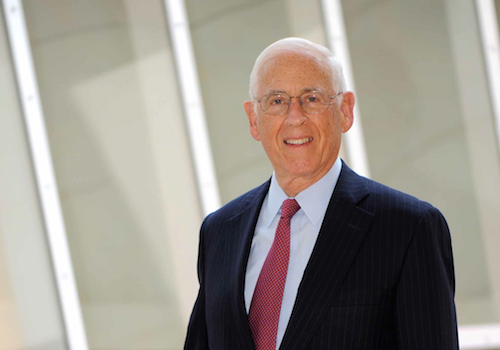 John Mendelsohn
Director, Khalifa Institute for Personalized Cancer Medicine and Past-President, the University of Texas MD Anderson Cancer Center (USA)
---
I have held leadership positions in cancer centers at University of California San Diego (founding director), Memorial Sloan Kettering Cancer Center (Chairman of Medicine), and MD Anderson (President). My colleagues and I produced a novel monoclonal antibody against the EGF receptor, cetuximab, which was the first reported agent that prevented activation of a receptor tyrosine kinase and inhibited cell proliferation, and we performed the first clinical trial with a tyrosine kinase inhibitor. I served as founding editor-in-chief of Clinical Cancer Research and lead editor of the Molecular Basis of Cancer for four editions.
I am honoured to have been elected the founding chairman of the WIN consortium. I have been elected to the Institute of Medicine and the American Academy of Arts and Sciences.
Dr. John Mendelsohn was named Chairman Emeritus on June 24th, 2018.