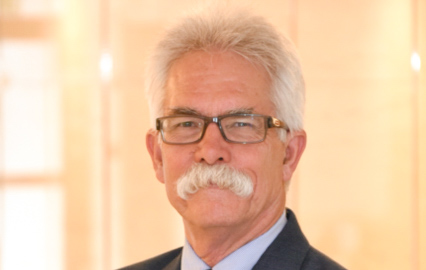 Steve Anderson
Chief Scientific Officer, Covance, Inc. (USA)
---
Dr. Steven Anderson is the Chief Scientific Officer of Covance. In the CSO role he will lead the development and implementation of scientific strategy throughout the various Covance business units, coordinating with the scientific teams in Early Development, Central Labs, Clinical Development, Market Access, and the LabCorp Diagnostics business.
Prior to the CSO role for Covance, he has served in a variety of scientific, technical and operational roles within LabCorp organization. During his 25 year tenure in LabCorp these positions have included Director of Operations for the Center for Molecular Biology and Pathology (CMBP), Director of Operations for ViroMed Laboratories, Director of Operations for Monogram Biosciences, Director of Operations for Integrated Oncology and Genetics, National Director of Research and Development, and Global Head of LabCorp Clinical Trials.
Dr. Anderson is a member of a variety of professional societies including the American Association for Cancer Research, the American Society of Clinical Oncology and the Association for Molecular Pathology. His research interests are in the development and applications for molecular diagnostics, including several recent examples of companion diagnostics currently in use for patient management. He has authored more than 175 articles and abstracts published in such journals as Genetics, Proceedings of the National Academy of Sciences, Clinical Chemistry, the Journal of Infectious Disease, Human Pathology, American Journal of Obstetrics and Gynecology, Oncogene, the Journal of the National Cancer Institute, Clinical Cancer Research, Breast Cancer Research, BMC Cancer, the Journal of Molecular Diagnostics, Archives of Pathology and Laboratory Investigation and Expert Reviews in Molecular Diagnostics.
He has a PhD in Genetics from Iowa State University, and was an American Cancer Society postdoctoral fellow at the Waksman Institute of Rutgers University.