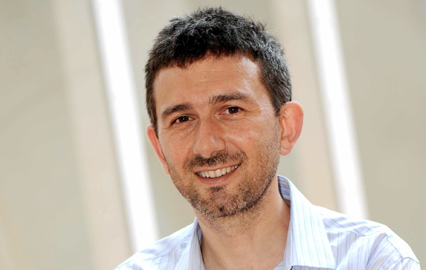 Alejandro Piris
Head of the Scientific Management Department, Vall d'Hebron Institute of Oncology, VHIO (Spain)
---
Head of the Scientific Management Department at the Vall d'Hebron Institute of Oncology (VHIO) in Barcelona (Spain). My tasks at VHIO include: writing, coordination and management of scientific proposals; monitoring and evaluation of existing programs; strategic decisions on research activities; identification of competitive research funds/ opportunities and international research consortia. I am coordinator of the VHIO Internal Scientific Committee and evaluator of national/ international research Calls. I have completed a Masters in Management of R, D & I in Health Sciences. Previously I worked as Research Projects Manager in Translational Cancer Drugs Pharma (biotech company) and as senior consultant in a strategic consultancy company, Mensor (Research Department).
In terms of academic training: I graduated in Veterinary Science (Complutense University of Madrid) and hold a PhD cum laude in Biochemistry and Molecular Biology (Pasteur Institute and Denis Diderot University, Paris). I have also completed a post-doctoral stay (Juan de la Cierva Program) at the National Center for Biotechnology (Madrid), focused on the design of new viral vaccines. I am first author (4) or co-author in 11 scientific publications and equal number of communications in international congresses.
My personal interest is cancer research at all levels, but with special focus in Personalized Medicine and Scientific Management.
---
Why WIN
WIN is a very nice, challenging and unique example of international collaborative research, and has succeeded in allying academic and non-academic stakeholders to jointly develop pioneering proposals in Personalized Oncology. WIN completely converges with VHIO's Vision of international collaborative research.