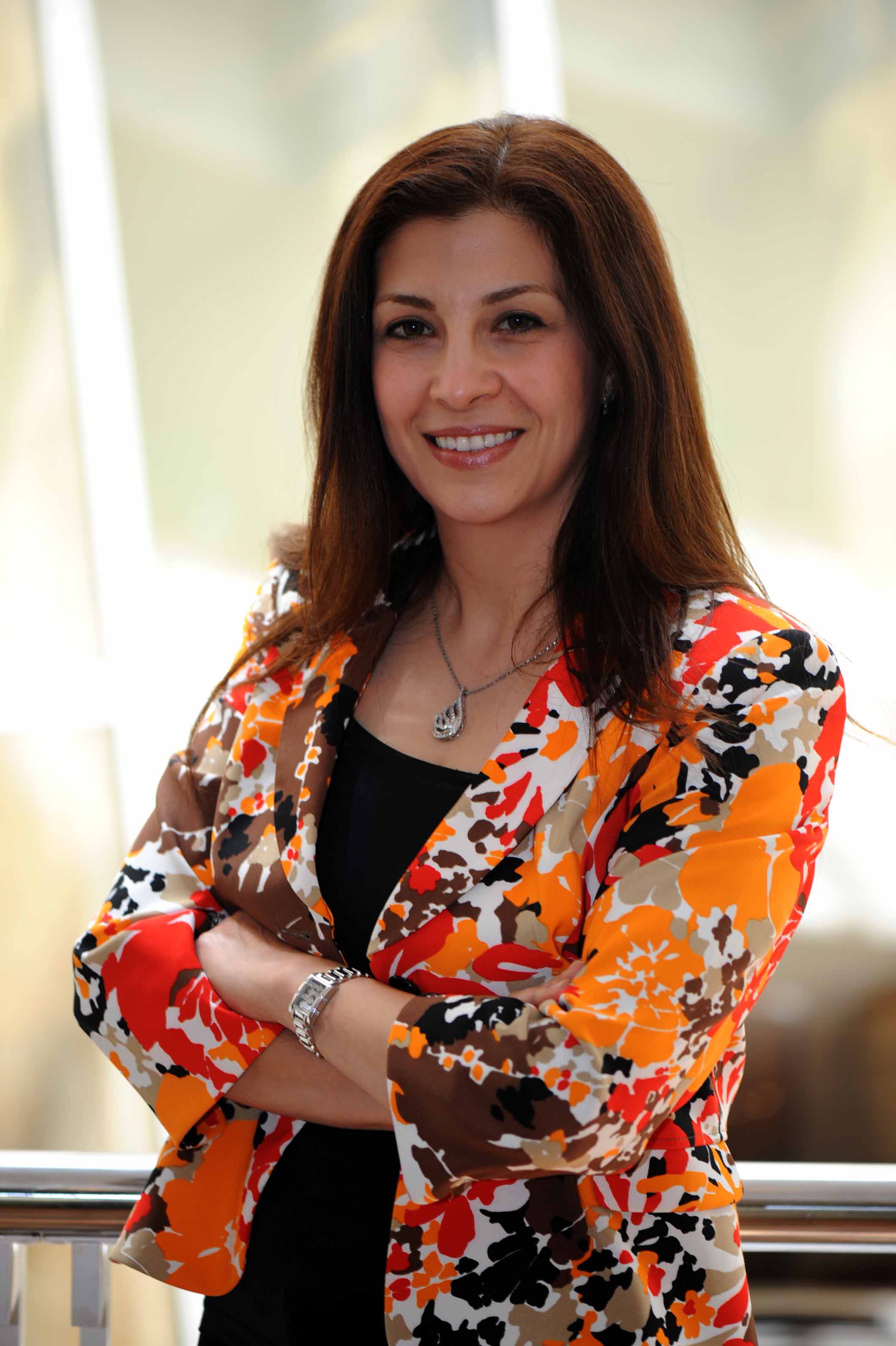 Amal Al Omari
Chief Scientific Officer, King Hussein Cancer Center (Jordan)
---
Dr. Amal Al Omari leads the Office of Scientific Affairs and Research (OSAR) at KHCC which is responsible for overall research administration and management and oversees: (i) the Cancer Registry (a hospital-based cancer registry); (ii) the Center of Research Shared Resources (including a dedicated clinical trials unit, a biostatistics unit, a data management unit, a survey research unit and a research training and education unit); and (iii) the Center for Grants and Contracts Management.
Dr. Al Omari also co-chairs the Research Council at KHCC which is responsible for overall research strategy and research promotion. OSAR supports the Research Council in reviewing all research submissions for scientific validity and merit, and awarding funds for proposals requesting financial support through the Intramural Research Grants Program. There is an interactive and dynamic process in place between OSAR, the IRB and the Research Council for research review, administration and support.
In 2015, she initiated a Quality Assurance project for clinical research and KHCC started working to obtain Association for the Accreditation of Human Research Protection Programs (AAHRPP) accreditation, which is functionally the "golden seal of excellence" in clinical research. KHCC became AAHRPP accredited in June 2019.
In her capacity as Chief Scientific Officer, Dr. Al Omari oversees strategic networking and collaboration with leading institutions and organizations to advance and improve clinical research operations, infrastructure and capacity building.