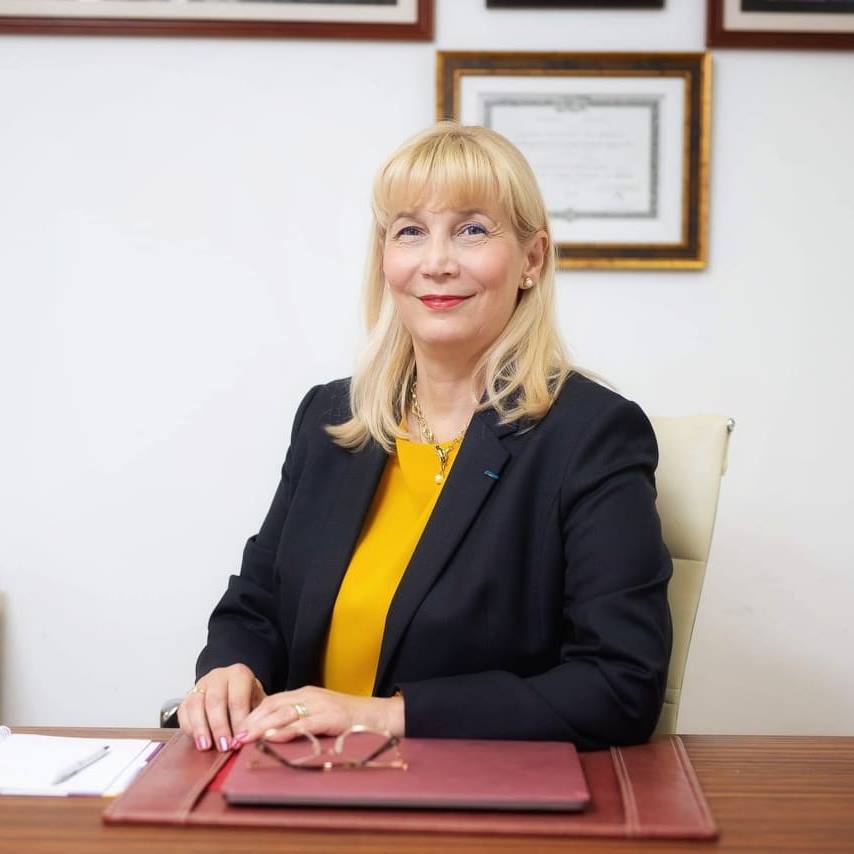 Anca Dana Buzoianu
Rector, The University of Medicine and Pharmacy Iuliu Haţieganu (Romania)
---
Anca Dana Buzoianu, MD, PhD, is Professor of Clinical Pharmacology, Senior Clinical Pharmacologist, Senior Pediatrician, Dean of the Faculty of Medicine, University of Medicine and Pharmacy "Iuliu Hatieganu" Cluj-Napoca, President of the Romanian Association of the Medical School's Deans, General Executive Secretary of the Romanian Society for Pharmacology, Therapeutics and Clinical Toxicology. She is also member of 8 scientific international Societies, and 4 national one.
Professor Anca Buzoianu is senior clinical pharmacologist and also senior pediatrician. She is the Head of the Department of Pharmacology at Medical Faculty of Cluj, and the leader of a dynamic research team of the department, and member of the Neuroscience Research Center of the Iuliu Hatieganu University of Cluj-Napoca. Professor Anca Buzoianu and her colleagues are actually involved in Pharmacogenetics studies regarding the metabolizing status of some drugs such the oral anticoagulants, antiepileptic drugs, biologic products etc. Other research themes are the therapeutic approach of multiple sclerosis and stroke, pharmacogenetics of the drugs used in dermatological diseases, the effects of some new compounds in pain and inflammation etc. Professor Buzoianu has conducted 8 national grants, 1 international educational project and participated in the research team in another 16 research projects.
Professor Buzoianu has a valuable expertise in Academic Leadership and Management, also in the Management of the Health Care System (Master in the Health Care Management 2009), and in the Quality Assurance evaluation process, being evaluator for the Higher Education for several years. She is President of the Clinical Pharmacology and Toxicology Committee of the Romanian Health Ministry, President of the Pharmacology Committee of the Romanian Physician College, member of the Institutional Evaluation Committee of the Romanian Agency for Quality Assurance in Higher Education.
Scientific activity
• Articles and studies - 80 papers indexed ISI and in other international data bases
• Books and chapter in books - 12