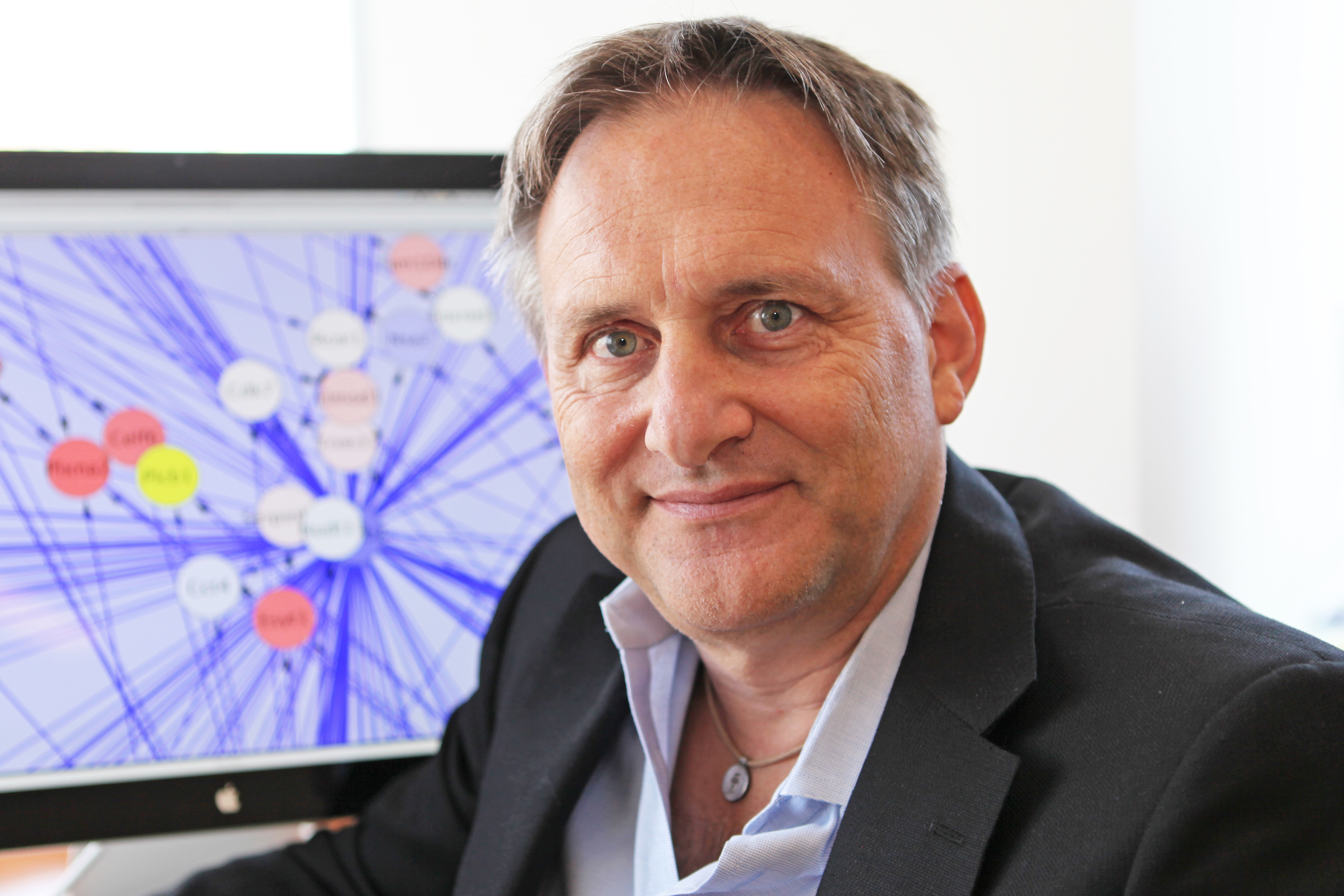 Andrea Califano
Chair of Department of Systems Biology, Columbia University (USA)
---
I am the founding Chair of the Department of Systems Biology at Columbia University, Director of the Sulzberger Columbia Genome Center, Associate Director for Bioinformatics of the Herbert Irving Comprehensive Cancer Center, where I am also co-Leader of the Cancer Regulatory Network Program.
My expertise in computational biology and reverse engineering regulatory networks spans over two decades. My lab has developed novel methodologies for the assembly and interrogation of tumor specific regulatory networks for the identification of master regulators of tumor initiation, progression, and drug resistance. My lab has discovered and validated novel synergistic master regulators of glioma, prostate cancer, and leukemia, master regulators of drug resistance leading to combination therapy, and the genetic alterations that lead to their aberrant activity. Recently, we have discovered a three-gene biomarker for predicting tumor aggressiveness in low Gleason score prostate cancer and a two-gene biomarker to predict indolent progression in higher Gleason score tumors, which in conjunction with existing cancer-staging tests could prevent invasive treatment options (e.g. prostate removal). Our studies have led to novel clinical studies in Her2 amplified breast cancer resistant to trastuzumab and in neuroendocrine tumors.
I serve on the board of scientific advisors of the National Cancer Institute as well as on the SAB of several institutions, including St. Jude Children's Hospital, MIT Koch Cancer Center, Prostate Cancer Foundation, Falconwood Foundation, Cancer Genetics Inc., and Thermo Fisher, among others.