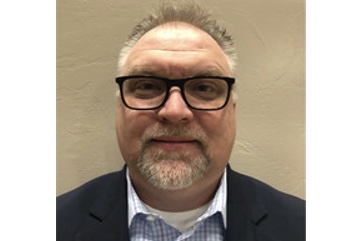 Byron T. Lawson
Senior Vice President and Chief Commercial Officer, HTG Molecular (USA)
---
Mr. Lawson was promoted to Chief Commercial Officer in January 2020 and is responsible for global sales and commercial operations. His previous position was Senior Vice President, Pharma Business Unit, responsible for driving HTG's global partnerships with Pharma and Biotech.
Mr. Lawson joined HTG in October 2012 as Senior Director, Commercial Operations, and since has held several roles of increasing responsibility including management and oversight of business operations, product development, global marketing, manufacturing operations, companion diagnostics development, bioinformatics, and HTG's commercial VERI/O laboratory. Mr. Lawson joined HTG from Ventana Medical Systems, a medical diagnostics company and a member of the Roche Group where he spent nearly 15 years and served in a variety of roles with increasingly responsibility in the North American commercial organization. His roles included leadership positions in sales, marketing, business operations, customer support, business analytics and information management. He served as the business leader responsible for the successful integration of Ventana's North American commercial operations into Roche's global commercial operations. Mr. Lawson brings more than 20 years of experience in the diagnostics industry.
Mr. Lawson also served in the United States Air Force for nearly 10 years between Active and Reserve Duty as a certified Histology Technician.