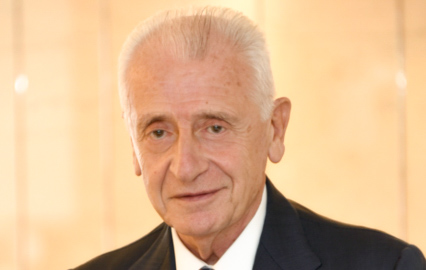 Francesco De Lorenzo
President, European Cancer Patient Coalition - ECPC (Belgium)
---
Francesco De Lorenzo is a colon cancer survivor, medical doctor and former professor of biochemistry– University Federico II Naples. He has a rich experience in cancer advocacy being the co-founder, former President and Board member of European Cancer Patient Coalition (ECPC). He is also the founder and President of the Italian Association of Cancer Patients (AIMaC), Italy's first Cancer Information Service (CIS), and of the Italian Federation of Voluntary Associations in Oncology (FAVO).
Francesco is also active in Italy's governmental network of Cancer Institutes (ACC), Italy's National Cancer Plan Committee, is member of the National Permanent Observatory of Voluntary Service of the Italian Welfare Ministry and President of the National Observatory on Disparities in Cancer Treatments, created by FAVO in 2008.
Francesco has been member of the European Commission Expert Group on Cancer Control, is board member of the European Academy of Cancer Sciences (EACS) and board member of the The Cancer Drug Development Forum - (CDDF).