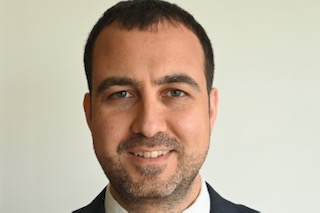 Juan Martín Liberal
Consultant Medical Oncologist Melanoma, Sarcoma and GU Tumors Unit Early Drug Development Unit, Catalan Institute of Oncology (ICO)(Spain)
---
Juan Martin-Liberal completed his training in Medical Oncology at ICO Hospitalet, Barcelona, Spain, in 2010. He spent the following two years as a Translational Fellow at the same institution, combining clinical research with basic laboratory research at IDIBELL.
In 2012 he was appointed Clinical Research Fellow at The Royal Marsden Hospital, London, UK, where he gained extensive experience in methodology of clinical research.
In 2015, he joined the Molecular Cancer Therapy Research Unit (UITM) of VHIO. He was especially involved in the clinical development of new immunotherapy drugs. In addition, he was the leader of the Immunotherapy Task Force.
In January 2018 he returned to ICO Hospitalet as Early Drug Development Program Coordinator and Head of Skin Tumors of the Medical Oncology Department.
He is author of 48 peer reviewed articles published in international scientific journals, being the first author in 25 of them.
---
Why WIN
The WIN Consortium is the perfect framework to develop clinical and translational studies of the highest scientific quality. The goal of facilitate access to active novel therapeutic strategies for our patients can only be possible thanks to collaborative efforts such as WIN.