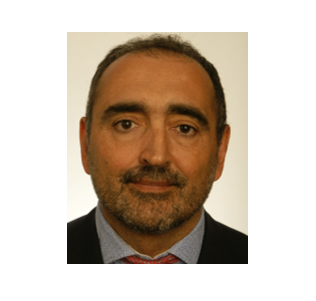 Ramón Salazar
Head of Medical Oncology Department, Catalan Institute of Oncology (ICO)(Spain)
---
Ramón Salazar is Head of Medical Oncology Department at the Catalan Institute of Oncology. He also leads the Early Clinical Research, colorectal and neuroendocrine tumour units at the Institute's centre located in L´Hospitalet de Llobregat, Barcelona, Spain.
Dr Salazar completed his MD and PhD at the Hospital Santa Creu i Sant Pau in Barcelona. He then undertook a research fellowship at the Beatson Oncology Centre (Cancer Research Campaign) in Glasgow, Scotland, with funding from a European Society of Medical Oncology (ESMO) clinical fellowship grant, and underwent further training at the Neuroendocrine Oncology Unit of the University of Uppsala in Uppsala, Sweden.
Dr Salazar has been a member of ESMO for more than 12 years, and is a board member of the Spanish Cooperative Group for Gastrointestinal Tumour Therapy, and also serves as a member of the Executive Committee of the European Neuroendocrine Tumor Society. He has published more than 150 peer-reviewed articles in medical journals, and written numerous book chapters and monographs, as well as online content. He has also organised a number of symposia and teaching activities at institutes including the University of Barcelona and the European School of Oncology.
---
Why WIN
One of the most exciting initiatives in personalized cancer medicine is the WIN Consortium. Only through international networking we will able to achieve breakthrough advances in cancer research.