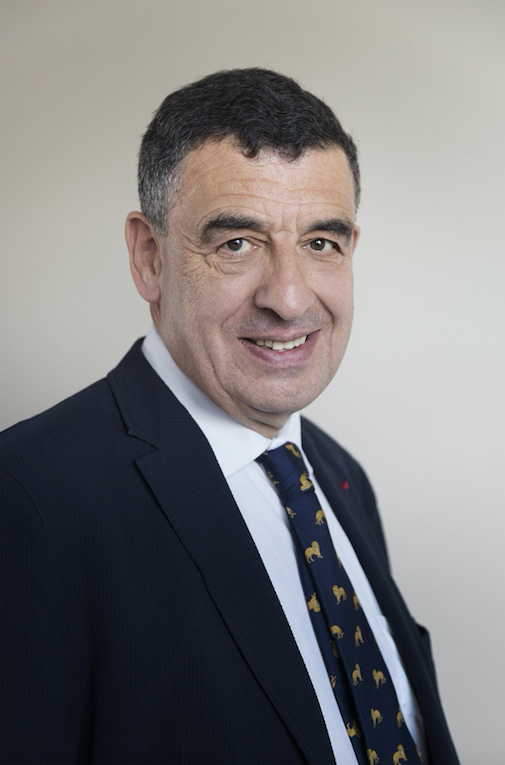 Thierry Philip
Chairman of the Board of directors, Institut Curie (France)
---
Professor Thierry Philip is a medical oncologist and Full professor of medical oncology.
He served at the Centre Léon-Bérard, a cancer centre in Lyon and Rhône-Alpes, as chief of service of the outpatient clinic medical unit (1985-87), head of the bone marrow transplant unit (1987-89), and then as the centre's director (1989-2009), also serving as coordinator of the paediatrics department (1996-2000); he founded the Cancer-Environment-Health Economics department in 2009.
President of the Fédération Nationale des Centres de Lutte Contre le Cancer (French National Federation of Cancer Centres), which became Unicancer in 2010 (1997-2002) and president of the Comité National du Cancer (French National Cancer Committee) (2002-03).
Regional councillor (2004-11) and vice-president (2004-10) of the Rhône-Alpes Regional Council.
President of the Lyon Auvergne Rhône-Alpes cancer centre network (CLARA) executive committee since 2005 and president of the clinical and translational research scientific advisory board at the Fondation Contre le Cancer de Belgique (Belgium Cancer Foundation) since 2011.
Vice-president of Greater Lyon (since 2008).
Rhône general councillor (2011-15).
Lyon municipal councillor.
Mayor of Lyon's 3rd arrondissement (since 2008).
Chairman of the Executive board of directors of Institut Curie (since 2013)
Elected President of the Organisation of European Cancer Institutes (OECI) in June 2018-2021.
Professor Thierry Philip is author of more than 1000 international scientific publications.