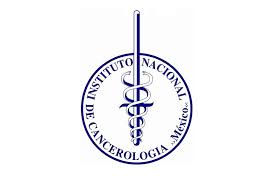 Instituto Nacional de Cancerologia (INCAN)
Academic institution
---
INCAN is a national reference cancer center in Mexico with multidisciplinary teams and advanced molecular biology laboratories
The National Cancer Institute is a third-level decentralized agency, reporting to the Ministry of Health; which provides specialized medical care to cancer patients, also being a reference center and governing body for cancer in Mexico.

It directs its actions to the care of patients not entitled to social security, from all over the country and it has been an institutional policy, to provide services with efficiency, quality and warmth, with a multidisciplinary approach in the diagnostic process, treatment, rehabilitation and follow-up. In addition to healthcare functions as a medical teaching and research center.

The Institute has international recognition for its participation with Institutions such as the American Cancer Society (ASCO), the International Union Against Cancer (UICC), the MD Anderson Cancer Center and the National Cancer Institute of the National Institutes of Health of the USA.

INCan is the coordinator of 25 State Cancer Centers (CEC), offering a unique opportunity to design common programs and strategies for better national cancer control and achieve national impact by improving prevention and detention early reducing the morbidity and mortality of cancer in Mexico.

An Information Center (INFOCANCER) was established for cancer patients, their families and the general public. Its goal is to provide simple and accessible information to the general public about cancer.

The objectives of the Institute are to achieve progress in the conditions of service that the Institute will continue to offer, understanding and incorporating into cancer practice the new knowledge of tumor biology to improve control over different clinical manifestations of cancer.
To meet the goal, INCan coordinates the development of the National Cancer Control Program (PNCC) which includes five central themes:

1.- Prevention and Early Detection of Cancer,
2.- Oncological guidelines for the 10 most frequent malignancies in Mexico,
3.- Palliative Care,
4.- Medical Infrastructure and Administration of Medical Services,
5.- Tobacco Control.