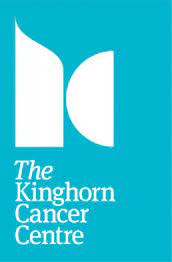 The Kinghorn Cancer Centre
Academic institution
Darlinghurst
New South Wales, Australia
---
The Kinghorn Cancer Centre is a joint facility between St Vincent's Hospital Sydney and The Garvan Institute of Medical Research and combines scientific and medical expertise to treat cancer patients.

Bringing together researchers and clinicians onto a single site, The Kinghorn Cancer Centre enables research findings to be rapidly translated into clinical application for the diagnosis, treatment and prevention of cancer.

Our team delivers targeted, integrated ambulatory cancer care and cost-effective, personalised therapies suitable for integration into larger nationwide cancer treatment services. We provide medical oncology, haematology, psycho-social, pharmacy, allied health and outpatients clinics as well as a Cancer Genetics Service and Clinical Trials.

Our Centre also houses the world's most advanced genome sequencing facility, modelled on the philosophy that clinical challenges should drive laboratory research and research findings should be swiftly applied to clinical care.

Purpose built, The Kinghorn Cancer Centre provides a welcoming environment where the patient is acutely aware of not just the high quality of care but the ongoing cancer research being undertaken at the Centre.